Crossbow - Info
AR-480 MK II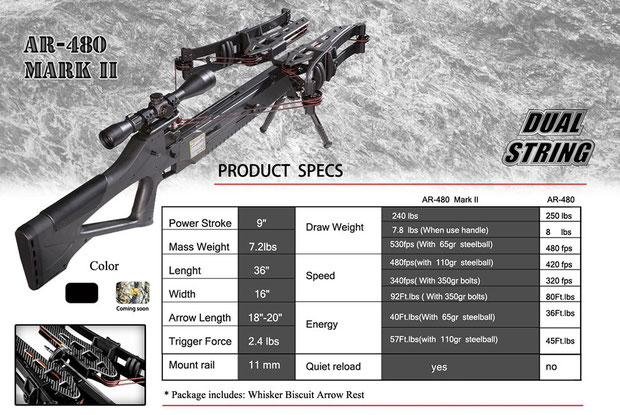 STS is always thinking about what technology is most useful for the user. Most people think that science and technology is only applied to the manufacturing process to make products better, but improving quality is also one of the foundations of STS. Here at STS we believe that in order to make something truly new, applying cutting edge technology is of the utmost importance. We have therefore done the following work on our new crossbow, the AR480.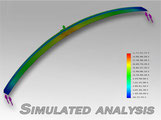 The AR 480 uses custom composite laminated limbs. These S-glass fiber and carbon fiber materials have undergone rigorous testing to ensure professional-level stress control. All of the limbs have exact radial measurements at each point and are custom-cut to ensure that the end product is able to deliver on our promise of intense velocity, accuracy, and durability.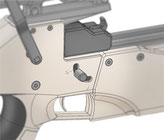 Our patent-pending Hammer Trigger System provides users with additional safety measures while conveniently minimizing required trigger force. This revolutionary technology allows for the smoothest of trigger pulls and directly improves the accuracy of shooting. The Hammer Trigger System also allows users the ability to quickly switch between being ready to shoot and canceling to safety.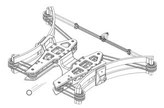 When we designed the AR480, we opted to replace the traditional bolt-tracks of crossbows past and introduced a new system of projectile suspension in the form of double strings. This design choice allows our crossbow to completely ignore any track-impact variables that normally plague other crossbows. Normal double strings often lead to inaccuracies while shooting due to the unbalanced stress displaced across the two strings, but STS's special design and manufacturing process has taken  care of these problems, resulting in perfect accuracy.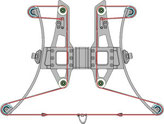 The overall layout of crossbow strings and limbs are quite similar throughout the world, but at STS, we've done something different. The patent-pending string layout of the AR480 allows for an extremely high velocity ratio. Our setup increases the velocity at which the AR480 is able to launch small projectiles while decreasing residual energy left in the limbs. Put simply, this decreases the overall size of our crossbow and improves the durability and lifespan of our product.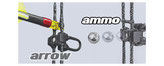 Our specially designed magnetic projectile base is strictly controlled to ensure that the AR480 provides pure forward force upon release. No vibration, no friction, just power and stability.
Racks & Gears Winches System
---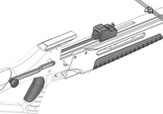 The AR 480 is equipped with a unique system of racks, gears, and winches that reduce the draw weight by 30x. The chord has higher durability and can even be pulled back in limited space.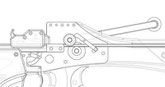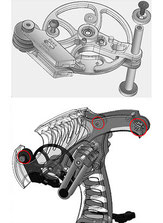 The CVP system has 3 wheels for rapid acceleration and smooth delivery of energy. Unlike the traditional compound bow, the unique CVP system allows projectiles as light as steel balls to be fired without damage. It can even be dry fired.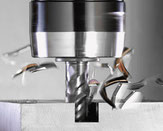 Professional design of the aluminum alloy and carbon fiber frame makes the AR 480 strong enough for accurate shooting at high velocities while still being light enough to carry.