SHIPPING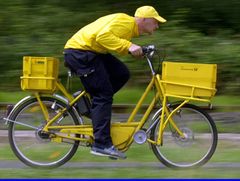 - Insured shipping world wide.
- No tracking for you.
- We ship by German Post and DHL.
- Low cost shipping is not the fastest shipping!
- Ready for shipment in 1-2 workdays.
    Germany:           3 - 5 days
    Europe:              4 - 8 days
    America:            2 - 3 weeks
    Asia, Australia:   2 - 4 weeks
Our standard shipping method is rather inexpensive. We will ship world wide, but please make yourself familiar with the legal situation regarding slingshots in your country before you order. We are not responsible in any way the shipment should be seized by customs due to national legislation.
By packaging the shipping weight increases by approximately 10% !
Insured shipping Germany:
- 2,99 € up to   1000 g (2 slingshots + 2 bandsets = ~ 450 g)
- 3,99 € up to   2000 g
- 5,99 € up to   5000 g
Insured shipping EU (European Union), without special cases:
-   4,99 € up to    500 g (2 slingshots + 2 bandsets = ~ 450 g)
-   7,99 € up to  1000 g
-   7,99 € up to  2000 g
-   15,99€ up to 5000 g
Insured shipping non-EU and world-wide, without special cases:
-   4,99 € up to    500 g (2 slingshots + 2 bandsets = ~ 450 g)
-   8,99 € up to  1000 g
- 16,99 € up to  2000 g
-  more than 2 Kg: price on request